| | | |
| --- | --- | --- |
| | Green Gables Loft Bed and Breakfast in Revelstoke British Columbia Canada visite L'Etoile Guesthouse in La Bastide Puylaurent Lozere France. | |
The New International Innkeepers Family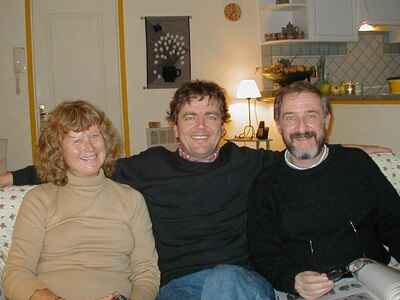 Getting older, we regret the old times where big families gave you support, friendship, and the feeling of belonging. I am part of the baby boom generation and I look back with nostalgia to a lifestyle which has now vanished. Most of us are divorced, the children are on their own, and we survive alone, in big cities, where nobody talks to their neighbours.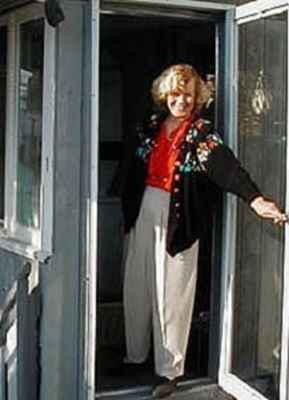 My way of escape was a decision to move from Toronto, a large city in eastern Canada, to the little town of Revelstoke, in the Rocky Mountains, five thousand kilometers away. To fill the void and the loneliness, I bought a b&b so I would have visitors - people from all over the world. This was a great decision. People who stay in Bed and Breakfast are interesting and wonderful people; most of them have travelled a lot, have good educations, and are a pleasure to talk to. Many became friends and returned again or kept in touch by email. Buying a B&B was the best thing I ever did. I've met lovely people, many more interesting than members of my own family, and I'm always sad when they have to leave.
One day I received an email from an innkeeper in France. Philippe Papadimitriou, asking if I would be interested in an exchange. Great idea ! He too, was a single person, trying to escape the new impersonal lifestyle. I was impressed. He had an excellent website with stories of all the people in Canada, the U.S., and Australia, he had visited on his exchange program. The site was very well done and the idea of becoming part of this international family filled me with enthusiasm.
In October 2002, Philippe came with a charming girlfriend, Radka, for a five-day visit. We right away clicked and had a great time exchanging our experiences. A total stranger felt like a brother after only a few hours.
In November 2003, I got married to another innkeeper, Syd Blackwell, also from Revelstoke, British Columbia, Canada, and we left for Europe on our honeymoon. We have so many things in common. Not only are we both ex-teachers who have travelled around the world, but also we love people, our new lifestyles and cooking. I knew right away the only person I could live with with was someone who was part of doing the same thing, being an innkeeper.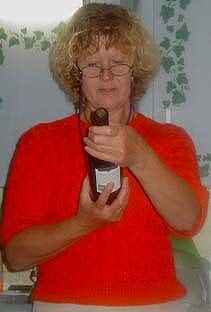 We arrived at L'Etoile the same day Philippe came back from an exchange in the U.S., and we felt right at home in his house. Even though it was empty, because he is normally closed at this time of the year, and it was cold and rained for three days, we had a good time.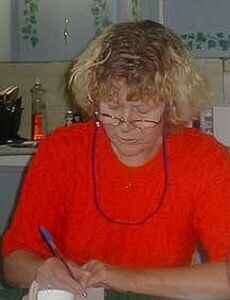 Other tourists would sit bored in their hotel waiting for the rain to stop; we went sightseeing with Philippe and couldn't believe our eyes how beautiful his area is, even in the fog and rain. Small winding roads, gigantic rock formations, rivers and waterfalls, varied vegetation, and unbelievable beauty everywhere. I had previously lived in France during my first marriage and had seen most of this varied country, but never this part of the Cevennes with its rugged beauty.
Philippe, a funny and easy-going giant, showed us little medieval towns I had never heard of, with steep narrow streets, Roman and Gothic churches and cathedrals, and an outdoor market that we had not found in the three weeks that we had already spent in France, and which I had hoped to show to my new Canadian husband. Philippe took us to excellent little restaurants for lunch. Our previous French restaurant experiences had been hit-and-miss; a knowledgeable guide made all the difference. At L'Etoile, there were no fancy attitudes; it felt like home, sharing meals and cleaning up. It was a great experience. We hope more people will find out about this interesting exchange idea.
Syd and I are looking forward to coming back one summer to ride through this wild and exciting landscape the forty kilometers down the mountains to the next little town, by bike, and take the train back to La Bastide-Puylaurent. Until then we will treasure the memories of our visit this November.
Green Gables Loft B&B à Revelstoke en Colombie Britannique Canada - Map
L'Etoile Guesthouse is looking for 1 motivated trainee, with training course contract from May 20 till September 20. Internship in France

Old romantic Hotel, L'Etoile Guest-House is a mountain retreat in the South of France. With a beautiful park along the Allier River, L'Etoile Guesthouse is located in La Bastide-Puylaurent between Lozere, Ardeche and Cevennes. Many hiking trails like GR®7, GR®70 Stevenson trail, GR®72, GR®700 Regordane way, Cevenol, GR®470 Allier river, Margeride. Many hiking loops. The right place to relax.
Copyright © etoile.fr