| | | |
| --- | --- | --- |
| | Reciprocal invitation and exchange ideas between Calgary City View B&B in Calgary Alberta Canada and L'Etoile Guesthouse in La Bastide-Puylaurent Lozere France. | |
Calgary City View Bed & Breakfast between Prairie and Rockies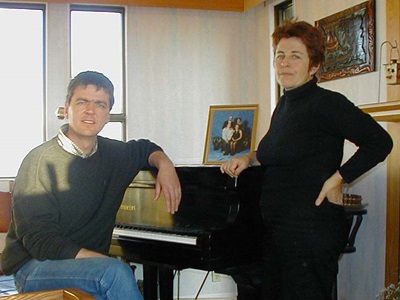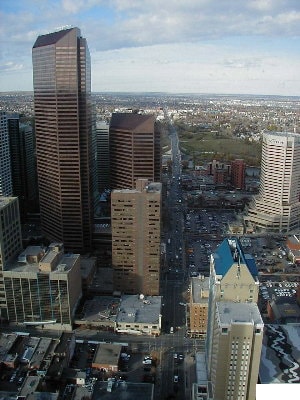 Native of Quebec, spontaneous, keeping the amateur side making her fresh. This is Micheline. There is a life in Calgary City View Bed and Breakfast, we feel welcome and comfortable at once. Working as a nurse during many years, Micheline also covered the World from Alaska to Brasil going through Europe and Malaysia. She loves challenges and she is rather successful.
Her villa facing Calgary downtown is sitting on a small hill which is a magnificient location; the view opens both on downtown buildings and on Rocky Mountains situated about 2 hours drive to the northeast.
Enlightened by the large window, without excessive decoration, we feel that Micheline is very present in her B&B. She really lives there. Her computer is swiched on and connected in her living room, there's also the piano which attracts me and later I would play it to entertain a bit 'my' two ladies.
Sunsets are gorgeous here playing on the clear sky with all colours. Slowly, the sun is setting behind the snowy range of Rocky Mountains and the daylight is swiching to the brilliance of thousands of lights coming from downtown buildings, olympic Saddle Dome and famous Stampede stadium. Calgary City View B&B is the ideal place for romantic evenings.
From time to time Micheline likes going on trips with her son Eric on their big bikes in Harley Davidson style. Eric works in Hyatt Hotel in city centre. Calgary reminds me Tucson in Arizona, fully expanding city with its new buildings and large flat expanses all around. It is almost always sunny here contrary to much more watered Vancouver or to Quebec where it doesn't stop snowing in winter time. It is very nice to live here.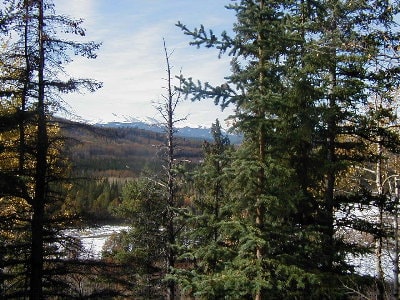 The Chinatown in the north downtown area was the most animated and busy district on Sunday and that was also the place where we did our first meeting with Calgary.
Mr. Dobie To, whom we met just after our arrival, pointed out to us very courteously the Dragon City Plaza where we can have an access to the Chinese cultural center to check our e-mails. After having made a couple of back and forths inside the commercial centre looking like little Hong Kong we came across Patricia Lam, Vice-President of Calgary's Hoy Sun Association gathering immigrants from Hong-Kong and China.
She invites us very kindly to come in and use the computers inspite of the closing hour. Exchange of business cards, Patricia wants already to visite my place in La Bastide-Puylaurent and spend a few days in L'Etoile with her daughter. Discover France, the real France ! Meet the French people gathered around one big guest table and live the experience of relaxed and friendly atmosphere.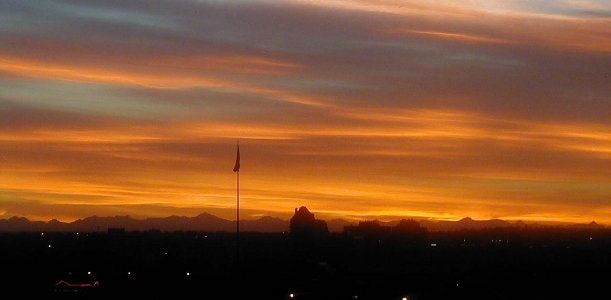 The small village of Bragg Creek southwest from Calgary is the ideal spot for fly fishing and the point of departure for hiking. The valley with its medows, forests and river brings us back to the times of pioneers and prospectors... Should they have continued with their waggons or stopped ? The settlers had to be at the end of their strengths after so many miles of effort through large and endless plains... and than... this range of mountaines... the Rockies, the last obstacle before Pacific ocean.

The tribe of Tsuu T'ina indians was still in control of the lands, thousands of buffalo lived in prairies and the relations with other tribes were good. Nowadays, the T'suu Tina's live in reserve, "Natives Land," touching the area of fancy townhouses of Calgary and they content themselves recieving the 'guilty money' from Canadian government... 60 000$CD per person which do not arrange anything, young natives spend its majority buying cars, alcohol and narcotics. The 'white Canada' on the right side of the road with its constructions growing like mashrooms and on the left side the native land where everything seems like being waiting for something. It faces the TransCanada highway heading to Banff in Rockies, small town crowded by tourists and financed by japanese capital. This highway will lead us up to Revelstoke to Green Gables Loft B&B run by Gundy Baty.

Calgary City View B&B, Micheline Boisvert, Calgary, Alberta, Canada - Map
L'Etoile Guesthouse is looking for 1 motivated trainee, with contract of training course, between May 15 and October 1. Internship in France

Old romantic Hotel, L'Etoile Guest-House is a mountain retreat in the South of France. With a beautiful park along the Allier River, L'Etoile Guesthouse is located in La Bastide-Puylaurent between Lozere, Ardeche and Cevennes. Many hiking trails like GR7, GR70 Stevenson trail, GR72, GR700 Regordane way, Cevenol, GR470 Allier river, Margeride, Gevaudan. Many Hiking loops around L'Etoile Guesthouse. The right place to relax.

Copyright © etoile.fr